Fishing in Time; History of the Leintwardine Fishing Club
Fishing in Time ; The History of the Leintwardine Fishing Club. This book follows the development of fishing on the Downton Estate which started with the friends and guests of the Knight family in 1780 to the forming of an exclusive club in early Victorian times.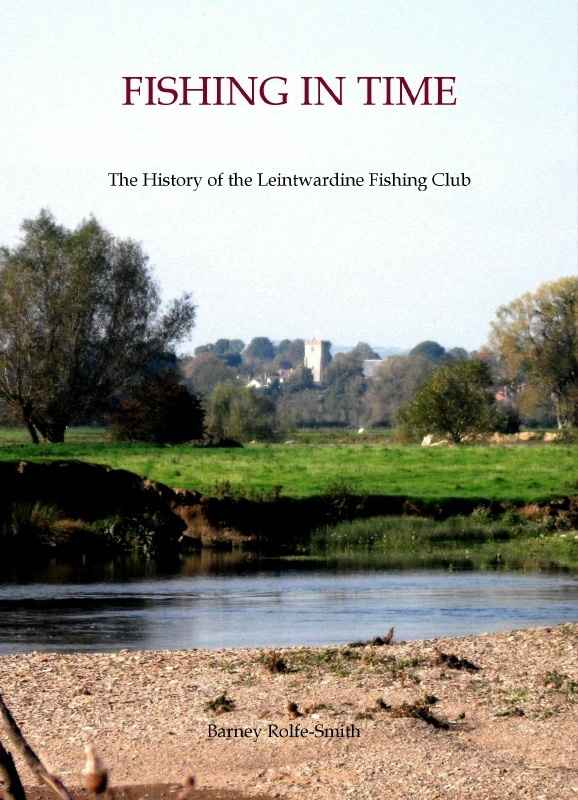 This club is now one of the oldest in the country and the book gives us a unique insight into the mysteries of how the gentlemen of that era conducted their sport. Many of the 'great and the good' of the United Kingdom were prepared to wait many years to join the club and the extensive list of past members will be of interest to many researching the early days of organised fishing or those investigating the sporting activities of their own great grandfathers. The book also provides some fascinating detail for historians interested in the area of Ludlow, Leintwardine and the Welsh Marches as it contains many previously unpublished letters, accounts and photographs.
This book is a 237 page paperback which contains 74 illustrations and maps including 16 pages of colour photographs, many of which are of the club's water on the River Teme. A hardback version in a dark green linen covered board with gilt lettering, and a dust jacket was produced as a limited edition and is sold out and has now become a 'collectors item'. The paperback is priced at £10.
See the 'Purchase Books' button for further payment details.
ISBN 978-0-9568972-1-3
ERRATA re James Ackers: On Pages 33 and 163 his home is given as Heath House, Heath near Clee St Margaret, Shropshire. The 1841 census shows that he was residing at Heath House, Heath near Leintwardine.